With God's guidance we grow and learn.
Flamingo Land
Having donated money from their Apprentice Challenge proceeds to support various charities and local community, as well as a child in Togo, Class 5 had some money left over to pay for a trip to Flamingo Land as a reward for their hard work. Here are the photos!
Seven Sacraments Stained-Glass Windows
In RE, we have been learning more about the sacraments, particularly confirmation, Holy Orders and marriage. We then created stained-glass windows to represent them.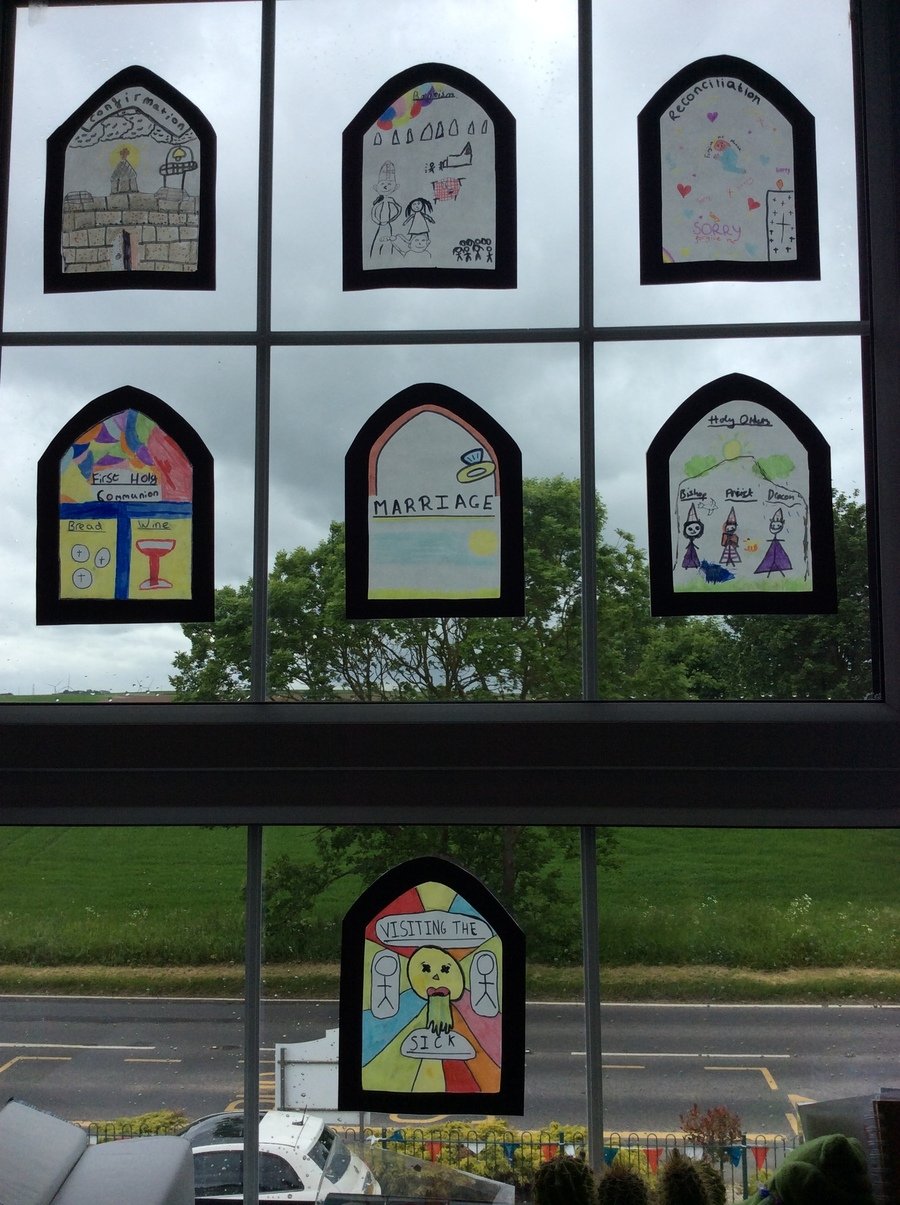 Biscuit Week
As part of our DT work, we investigated a number of different biscuits: appearance, smell, taste, texture, packaging and cost per biscuit. We then designed our own biscuits. Having refined our ideas following feedback from Class 3, we baked our biscuits and then Class 3 kindly tasted them for us and placed 'orders'. After multiplying the 'profit' per batch of biscuits against the number of 'orders' received, we declared 'Biccies' the winner of the Class 5 Biscuit Week Challenge!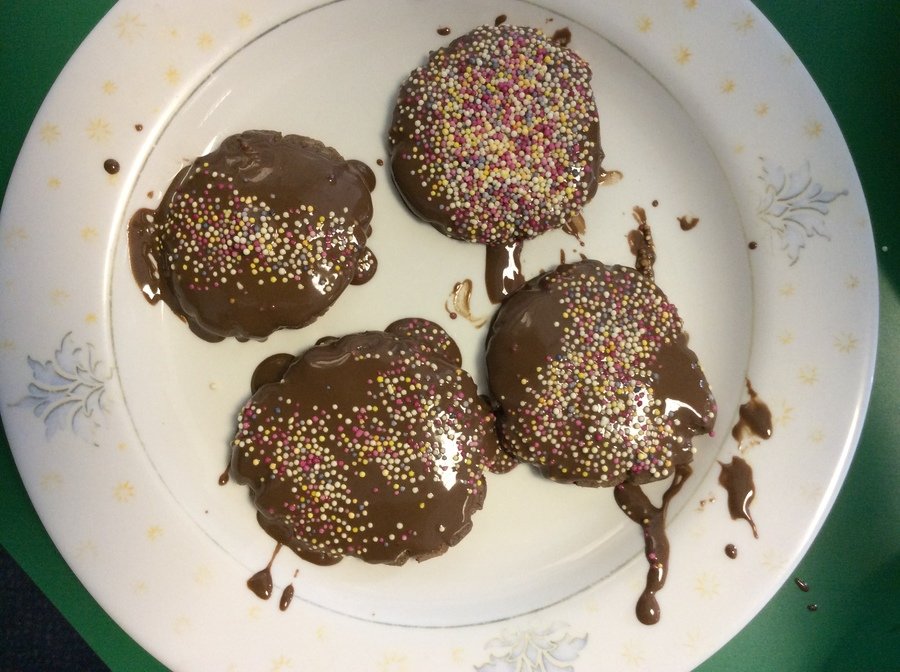 SATs Week
Our Year 6s have worked really hard during SATs week and have enjoyed their SATs breakfast, team quizzes and football. They have put in a lot of work to get to this point and, whilst we still have a lot of work to do before the end of the school year, they can be proud of their achievements this year and throughout their time in primary school.
As part of our 'outdoor and adventurous' PE work, our year 5s and 6s enjoyed an amazing time at Robinwood. Here is the photo experience on Powerpoint (other slideshow products are available).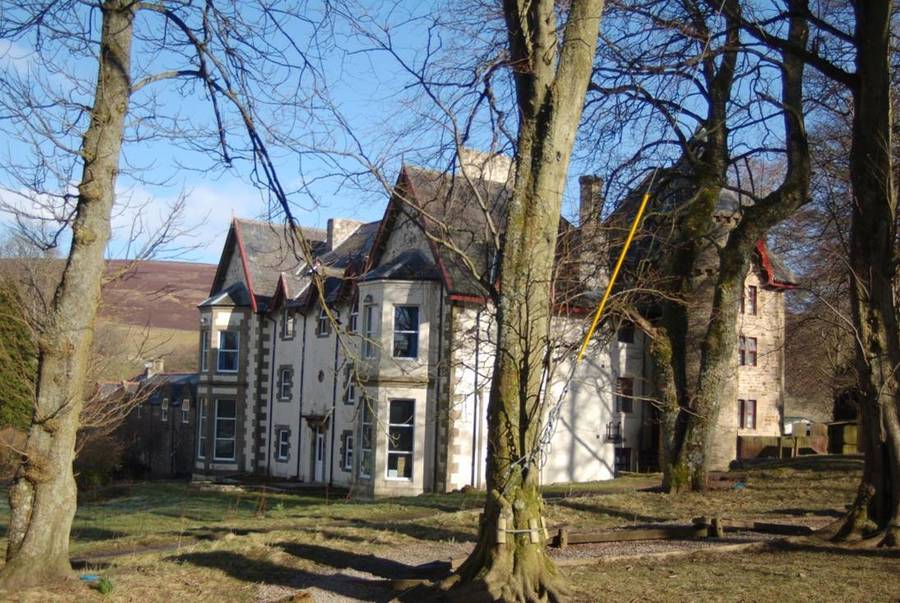 Landscape Artwork
In art, we evaluated the work of Oenone Hammersley, which linked to our topic work: The Rainforests. Then, we learned how to use watercolours and created our own animal pictures. After this, we reviewed some paintings by artist David Hockney and compared them to our landscape paintings. Having considered his bold use of line and colour, we reworked our landscapes in a Hockney style.
Chocolate Day!
Following on from our work on the Maya, who used to drink a form of hot chocolate, we had a Chocolate Day where we learned about where chocolate comes from, how it is turned into the chocolate bars we know, and then we had a go at making our own chocolates.
Passover Meal
As part of our work on other faiths (Judaism), we held a Passover meal so that we could understand the symbolism and the importance of it in the Jewish tradition. This also helps to build on our upcoming work on the Last Supper and the Mass as it helps to deepen our understanding of the origin of these events.
Using the work of pop artist Andy Warhol, we created our own pop art portraits. Here are some examples: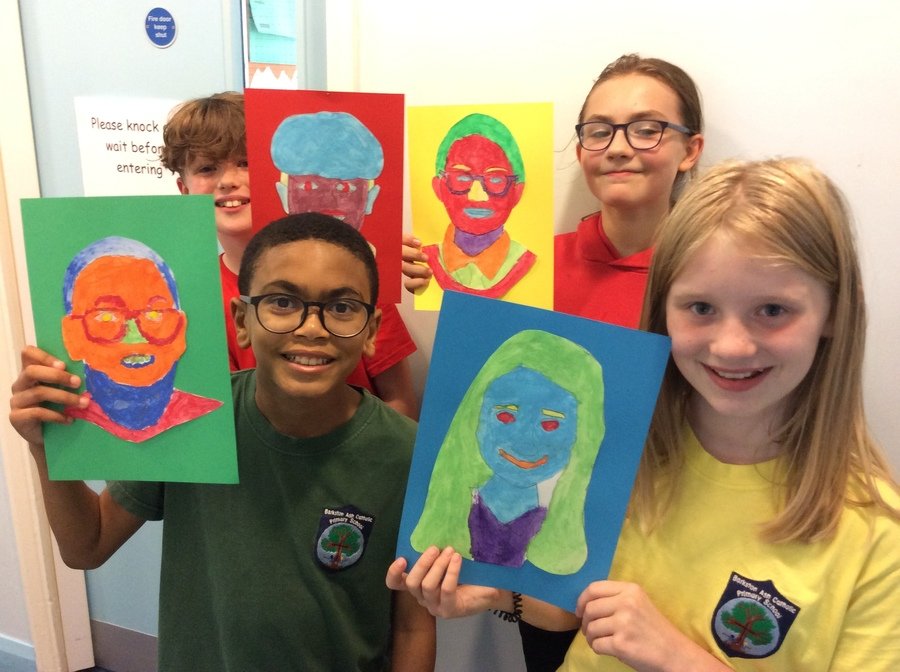 London Road, Barkston Ash, Nr Tadcaster, North Yorkshire LS24 9PS
01937 557373
Mrs Ward: admin@barkstonash.n-yorks.sch.uk